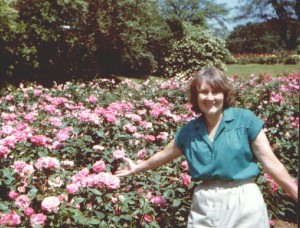 Merilyn was born in Milwaukee, Wisconsin on September 6, 1933. Her father Dr. Merrill H. Judd (pictured below) was an Army Colonel and Doctor (surgeon)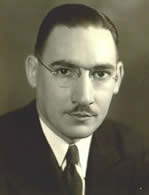 He commanded an Army Hospital in the Panama Canal Zone during World War II. Merilyn spent age 7 to 14 in Panama with her parents and loved it.
(See Article on Merilyn's Grandfather Reverend Hubert O. Judd here and his last sermon on death and resurrection written for Easter Sunday 1931)
Merilyn's  mother Helen Margaret Judd (a.k.a Helen Margaret Hamilton) was a registered nurse who also worked in the Army Hospital in Panama. Merilyn was an only child and had the opportunity to live in many locations during her childhood as Army life often requires. Her favorite years were in Panama.
Merilyn attended Steven's College in Columbia, Missouri and then transferred to the University of Colorado in Boulder where she received a degree in Journalism.
The day after her graduation from college she married her first husband Elwayne Carter on June 11, 1955. Nine months later her first daughter (Carolyn Margaret) was born on March 4, 1956, eighteen months after that her second daughter (Sharon Faye) was born on September 24, 1957.
At the time of her death in August of 1998 Merilyn was survived by her two daughters and their children, daughter Carolyn (n.k.a as Cayelin) her husband at that time Jeff Brent and Cayelin's children. Cayelin's children at the time of her death included Ryan who was age 16, Ian and Jenna who were age 13 and Jeremy who was age 8. She was also survived by her youngest daughter Sharon and husband Art with grandchildren Myriah who was age 21 and Kyle who was age 18. Plus she was survived by her two step-daughters Karon and Pam. Karon's children were Vicki age 28 and Hillary age 19. Pam's children were Tammy age 25, Cara and Casey age 20.
Merilyn and her first husband, Elwayne Carter, along with Carolyn and Sharon were initiated into the Transcendental Meditation [TM] technique on July 9, 1972. From there Merilyn went on to become a teacher of the technique in 1973. She furthered her studies in 1976 becoming a Governor of The Age Of Enlightenment. Her work with the Transcendental Meditation program was an important part of her life that she was very passionate about. She loved to teach TM and spent many years involved with or running various TM centers.
She divorced her first husband in 1976 and married her second husband Robert Massey July 30, 1977. Robert and Merilyn lived in many places during their 20 years of marriage. Their early years found them in Los Altos, Ca, and San Diego. From there they spent about two years near Austin, Texas and then moved to Richland, Iowa just outside of Fairfield where the TM University, formerly known as Maharishi International University (MIU), was located. There she received her Master's degree in Professional Writing in 1987. Shortly after receiving her Master's Degree she and Robert moved to Hawaii. They lived on Kauai and the Big Island before moving to Tucson, Arizona in 1991.
In April, 1996 Merilyn emerged as a Priestess of Celestial Earth and in April, 1997 she emerged as a Magadalene Priestess helping to pioneer the awakening Divine Feminine that was just beginning to emerge into greater conscious awareness at that time. The Awakening the Priestess Process and Magdalene Priestess Process was designed and facilitated by Nicole Christine author of "The Temple Of The Living Earth" and "Under Wings, The Making of a Magdalene". The Magdalene process grew out of the desire of the priestesses to deepen the work they had begun with the intent to expand the healing work around the split between sexuality and spirituality. Merilyn and her daughter Carolyn (n.k.a. Cayelin) had the unique and sometimes challenging privilege of being in the first Magdalene circle together. Healing the wounds around the Mother/Daughter relationship became part of the work they did together for the benefit of the entire collective. Merilyn's death continues to expand this work as well. http://www.magdalenemysteries.com/index.html
Thanksgiving morning, 1997 Merilyn's husband, Robert Massey, died unexpectedly of a massive brain hemmorage. His death took the entire family by surprise. Little did we know that Merilyn was already dying from Cancer at the time of his death. Nine months later almost to the day, Merilyn died a conscious death. Her death process was a powerful initiation for those who were close to her and an amazing gift that also brought great sorrow. She died courageously and consciously. It was quick in many ways and yet the actual process was nearly 40 hours of intense focused breathing as she waited for her daughter Sharon to arrive from Maine.
Her intent was clear and she did not waver. She managed to hang on until Sharon arrived, then about 45 minutes later she triumphantly emerged from the cocoon of her cancerous body as a radiant light being spreading her wings and flying free! Her heroic choice to die consciously was a gift for those who were with her at the time and for those who have read her story over the years since that time.  Here is the rest of the story…
Back to Top